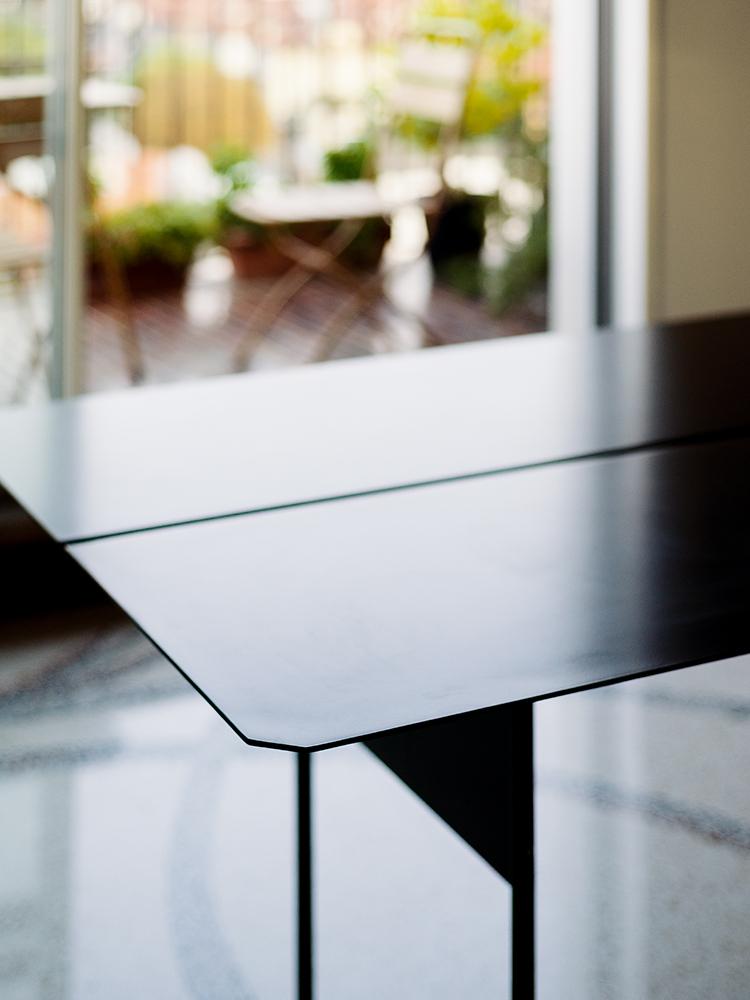 Currently available through the studio.

Designed in collaboration with Stefano Marongiu, Architect.
Developed with Riccardo Puglielli.

Photo credits:
Marco Fava



CARBONARI, aluminum

SERIES:
CARBONARI, a table

YEAR:
2020

SPECS:
4mm anticorodal aliminum top in two folded parts, ergal hexagonal legs, steel bolts, adjustable feet.
Table can be dismantled without any tools for storage/transportation.

DIMENSIONS:
Top 170x90cm, height 73cm

FINISHES:
black automotive paint

Handmade in Italy.